Sales of custom spring mattresses
LITERIE LAVAL offers spring mattresses for sale.
Quality custom spring mattresses for sale
We invite you to discover our wide selection of spring mattresses. In order to provide you with quality mattresses, we use several types of springs such as conventional springs (Bonel type) and pocket springs.
Choose from a range of thicknesses. We'll recommend the model that best suits your needs. We offer traditional models in standard thicknesses. You'll also find reversible or non-reversible "pillow-top" mattresses, as well as foam mattresses with a wide range of choices.
For deliveries to Montreal's North and South Shores, count on us!
We can advise you on your choice of custom mattresses.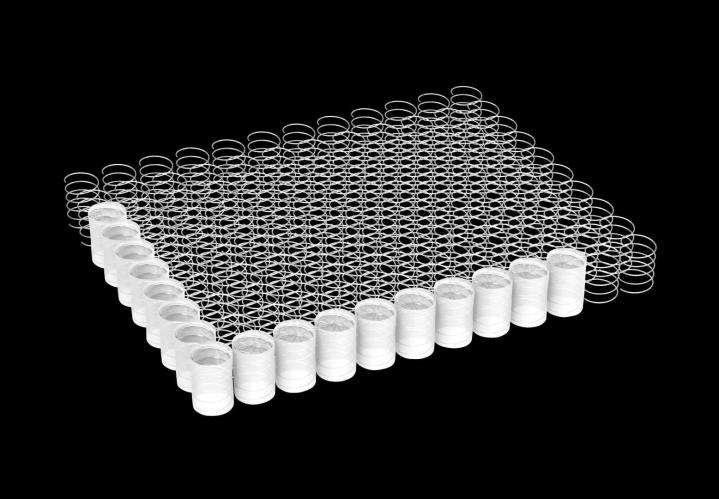 Our Services
Custom innerspring and memory foam mattress manufacturing
Design of foam, latex and viscose mattresses
Sales of high-end beds and pillows
Our Guarantees
Over 38 years' experience
Extensive product collection
Quebec quality products
Simplified delivery with LITvré en boîte
Intervention areas
40 km around Laval, including Montreal's North and South Shores.
Different types of custom spring mattresses
Discover our wide selection of products ideal for hotel rooms, retirement homes and more.
We manufacture innerspring mattresses for adjustable beds, trailers and motorized vehicles. Whatever type of innerspring mattress you choose, we'll advise you on the quality of the stuffing used to make it.

The top mattress is often filled with polyester fibers that give it a well-cushioned appearance, but which quickly sags. And don't be fooled by the number of foam layers underneath; if their density isn't around 2 lbs/p3, their durability won't be optimal.
We offer different types of custom-made mattresses for different uses