LITERIE LAVAL specializes in the sale of high-end pillows.
The special features of our pillows
Offering superior comfort, our high-end pillows are designed with top-quality materials. This allows them to adapt to the contours of your head and neck.
Whether you prefer adjustable or soft firmness, to maintain optimal posture while you sleep, we can advise you on the type of pillow that's right for you.
Reducing shoulder and back pain, our pillows soothe uncomfortable pressure points.
Our top-of-the-range pillows are made from top-quality material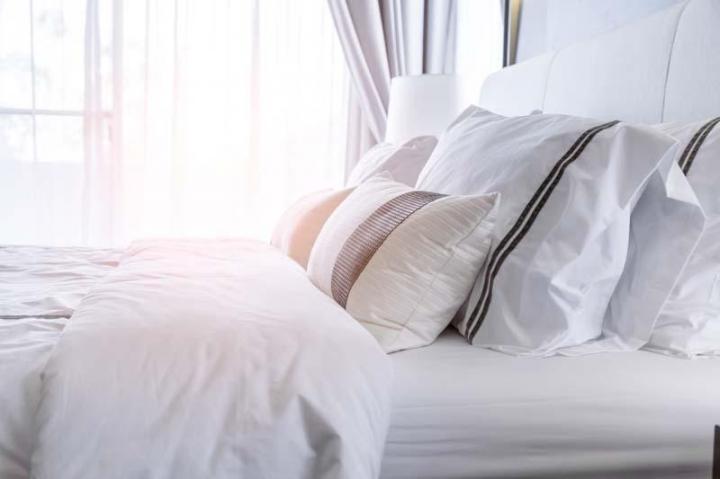 Our Services
Custom innerspring and memory foam mattress manufacturing
Design of foam, latex and viscose mattresses
Sales of high-end beds and pillows
Our Guarantees
Over 38 years' experience
Extensive product collection
Quebec quality products
Simplified delivery with LITvré en boîte
Intervention areas
40 km around Laval, including Montreal's North and South Shores.
Sales of a wide variety of pillows and bedding products
Our product range includes a variety of high-quality pillows designed to meet your needs:
Memory foam pillows for absolute comfort
High-quality natural latex pillows combine support and elasticity
Top-of-the-range pocket-spring pillows combine technology and comfort
Finally, top-of-the-range down pillows are ideal for a good night's sleep during cold spells.
In addition to high-end pillows, we sell custom-made mattresses (spring, latex and foam) and adjustable beds.
Sales of high-end pillows, custom mattresses and adjustable beds in Laval