Custom foam mattresses for sale
Discover all the advantages of foam mattresses with LITERIE LAVAL!
Advantages of buying a custom foam mattress from us in Laval
Foam mattresses have no mechanical effects. More stable, it bounces less and you can sit on its sides without feeling the spring frame.
The foam mattress is also highly prized for its lightness. It's easy to transport and handle, especially when crossing entrances or stairs. It can also be folded without damage.
Ask us about delivery to cities on Montreal's North and South Shores.
The advantage of foam mattresses is that they can be folded without problems, and above all without being damaged.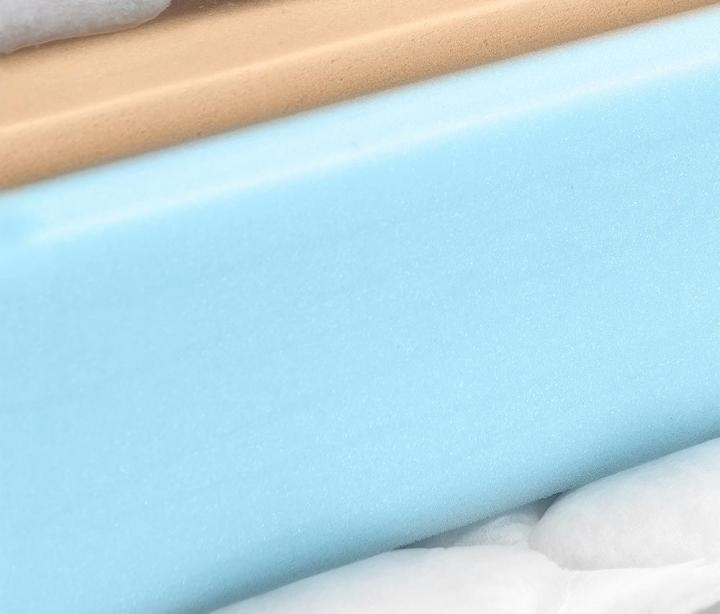 Our Services
Custom innerspring and memory foam mattress manufacturing
Design of foam, latex and viscose mattresses
Sales of high-end beds and pillows
Our Guarantees
Over 38 years' experience
Extensive product collection
Quebec quality products
Simplified delivery with LITvré en boîte
Intervention areas
40 km around Laval, including Montreal's North and South Shores.
Custom foam mattresses for strength and durability
The quality of foam is determined by its density. Choose a mattress with a high density for better resistance over time. The ideal density for adult weights is at least 2 lb/p3, with a minimum of 1 lb/p3 and a maximum of 5.2 lb/p3.
At LITERIE LAVAL, you'll find regular polyurethane foam mattresses, latex (rubber) foam mattresses and memory foam mattresses, commonly known as viscoelastic foam. Our foam mattresses are custom-made.
In addition to foam mattresses, we also sell adjustable beds.
Choose the foam density that's right for you, and we'll be happy to provide you with a custom-made mattress in Laval.